Monthly Audio Download
This month's story is: Francis Scott Key
Enjoy the amazing story of how our national anthem was birthed. If you like this story, be sure to check out Freedom's Flag to learn all about Francis Scott Key's Life. This is one of my very favorite audio books.
Treat your kids to a visit with Uncle Rick while he inspires, instructs and entertains them.  They'll have so much fun they won't notice that it's educational! 
We have lots of audios in our sample section!
Don't forget to sign up for our newsletter below the comments to receive your free audios and consequence chart!
You may click the box to open a new window and right click the audio to open an option to 'save as' to your device.
Thank you for your CD's. We have seven of them and I listen almost every night. I like your CD's because I know who is reading them and I like how you read them. I want to try to graft some of the trees together that are in my yard like you said on one of your CDs. I am 10 years old. ~ From your little buddy Joel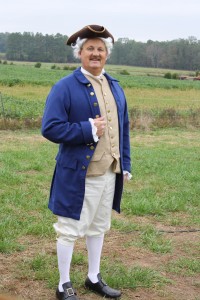 The Uncle Rick Audio Book Club brings the best selection of KID-SAFE audiobooks you'll find anywhere, in a monthly audio club subscription.  Scripture—History—Adventure stories—Historical Fiction. Get your FREE trial today!
When your family joins Uncle Rick's audio book club, you will download two Uncle Rick audio books of your choice each month for only $10. That's two great audio books for LESS than the price of one—$30 worth of great audios for only $10! What a bargain!
But there's more—much more.  In addition, you will receive a 20% DISCOUNT on every purchase you make from Character Concepts for as long as you're a member of the Uncle Rick Audio Book Club.  It's like enjoying a 20% OFF sale all year long!
Let us know you love the monthly audio! Comment below!