Easy Member Section
Members can now easily track downloads! Your account will hold your previous downloads in case you need to download again.
Uncle Rick Audio Book Club
Uncle Rick makes it easy to build a digital audio library of trusted books. Monthly downloads can be copied to your device for easy access and listening.
Do I need a membership to purchase audios? NO. You may purchase any audio at full price!
I'm a previous member, do I still have a login? How can I purchase? Yes, you may use your previous login. Once logged in, navigate to My Account. In the right side menu, there is a link to purchase the subscription – Uncle Rick Monthly Membership. Screenshot image: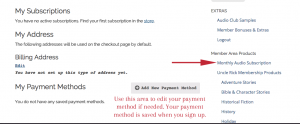 How Does the Membership Work? The new membership area is a member only store. All links to everything you need are on your MY ACCOUNT page. Coupons are immediately applied when you click the link from the coupon email to login, which takes you to the MY ACCOUNT page. 
Once you purchase your subscription, you will receive a subscription receipt with a $30 store coupon.
Example Subscription Receipt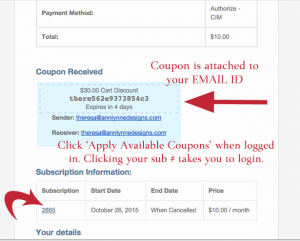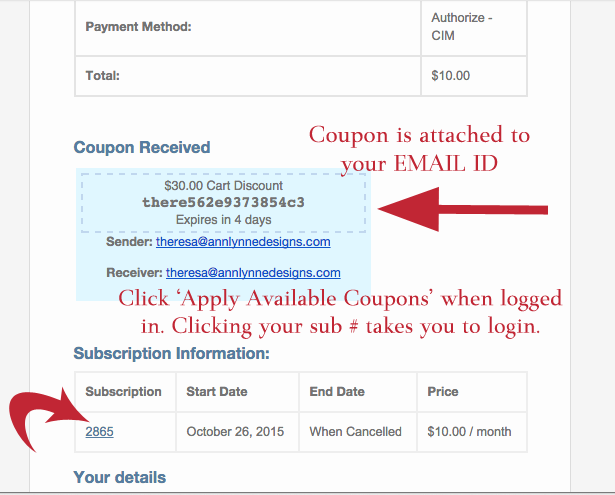 Once you login, you are on the MY ACCOUNT page. In the cart, you can click 'apply available coupons' and your coupon will auto apply if you haven't clicked from the coupon email. Checkout!
Example Order Receipt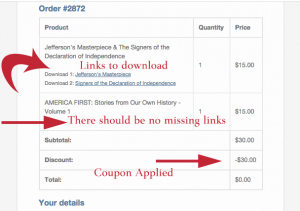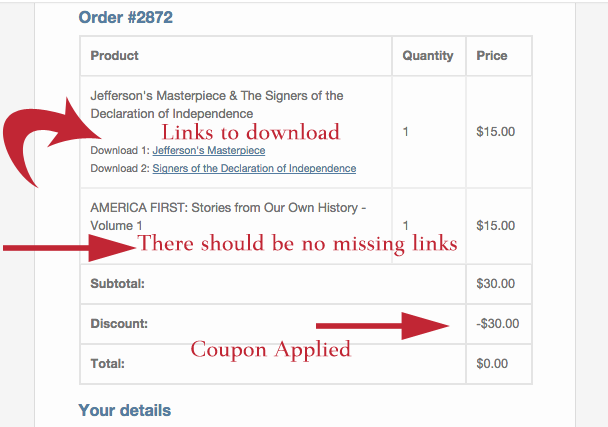 You now have your audios stored and available for re-downloading in your account. You will receive a receipt with your download links. The next month, you will auto-renew, and the process repeats.
How Does the Coupon Work? Coupons are credits that generate with each purchase, and renewal, and are linked to your email ID. It can easily be auto applied. You can log in and get the benefits of other membership sales, but the credit must be used fully for the month of the credit.
Will I Get a Reminder? Your renewal email is your reminder. Please login as soon as you can and grab your products. However, we will send newsletters with announcements from the membership of on sale products or other bonuses available. This can also serve as a reminder!
Is the membership recurring? Yes. You may cancel your account anytime, or even pause your membership temporarily if needed.
How Can I Pay? Authorize and PayPal are the payment methods available. Both will accept credit cards.
Where Is My Member Page? Access your account page on My Account. You will be able to access your past downloads, subscriptions, payment methods and more. Bonus areas are also located in the sidebar of this page.
How Can I Cancel? On your account page on My Account.  However, we all get into situations where we just need a few months break. If you want to pause your subscription, you can also do this without canceling. You will only need to reactivate and pick up where you left off when you're ready! Click your subscription and look for the available options on the right.
My Saved Payments? Do I need to add one? When you purchase a subscription your original payment is saved in the method you chose. If you need to edit that payment, use this area to do so.
I'm Unhappy With My Audio Choice -What can I do? Contact us. This is a no-risk subscription. We are happy to credit your account to choose another!
Can I burn the audios to a CD? Yes. You may burn them to a CD for personal use and ease of listening. Here is a good tutorial on how-to, however, if you Google how to do this, you'll find many tutorials that may suit your needs.
Can I download the monthly free audio to my computer to use with my listening device? Yes, see how!
Can I use iTunes/iPods with the MP3's? Yes, many customers have used iTunes and iPods for their audios. You will need to google how-to if you are not familiar with either one.
There are many tutorials available online when depending on whether it's an iOs, or Android, so I would suggest to Google the term "how to upload mp3s to your phone" or something similar.
There many, many tutorials, even videos online to help in this area that may suit your particular model and method of listening to the audios.